Hycroft Heritage Preservation Foundation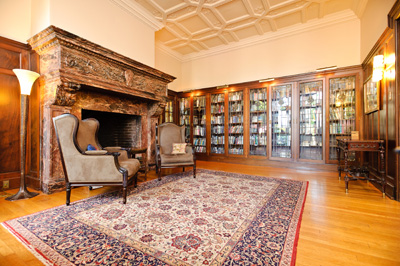 The club property has been recognized by the City of Vancouver as a significant part of the community's heritage. It is important to UWCV members to serve the community by maintaining Hycroft. The public are invited into the Club house for events held throughout the year, and the UWCV welcomes their support through the Foundation.
The Hycroft Heritage Preservation Foundation was incorporated in 1991 and received charitable status in order to "fund, facilitate, promote and carry out activities and programs which promote the conservation, preservation and maintenance of the buildings and grounds... (known) as Hycroft."
HHPF organizes a number of events open to the public in order to raise funds and awareness about the Hycroft property. HHPF has assisted in funding the restoration of the terrace, balustrades, rose garden and pergola.
Donations to HHPF are tax deductible, and help preserve this wonderful example of the city's heritage for future generations of Vancouver citizens and visitors. To make a donation please contact the Hycroft Heritage Preservation Foundation through the Club office at This email address is being protected from spambots. You need JavaScript enabled to view it. or 604-731-4661.
Please Support Hycroft Heritage Preservation Today!
Your Donation Helps!
Hycroft Heritage Preservation Foundation