Non Profit Boutiques
THANKS
to all the non-profit organizations who participated in
Christmas at Hycroft 2012.

Canadian Women for Women in Afghanistan is a volunteer not-for-profit organization founded in 1996 with 13 chapters across Canada. CW4WAfghan is a non-religious, non-political, federally registered charity. The goals are to advance education and educational opportunities for Afghan women and their families; and to educate and increase the understanding of Canadians about human rights in Afghanistan. Donor funded projects are implemented and managed in partnership with Afghan non-profit organizations. These projects include a number of community schools, village libraries, an orphanage, as well as teacher training, literacy, English and computer classes.
We offer a large array of Afghan handcraft products, ranging from dolls for children to soaps from Khandahar for that special gift. We also have a wonderful selection of both silk and wool shawls, handbags and of course jewelry. Each piece is handmade so no two pieces are identical. Choose from earrings, bracelets and necklaces to Silver 3 piece sets complete with precious gems and stones from Afghanistan. 90% of all the proceeds from the sale of these items goes directly back to our projects in Afghanistan.
Website: www.cw4wafghan.ca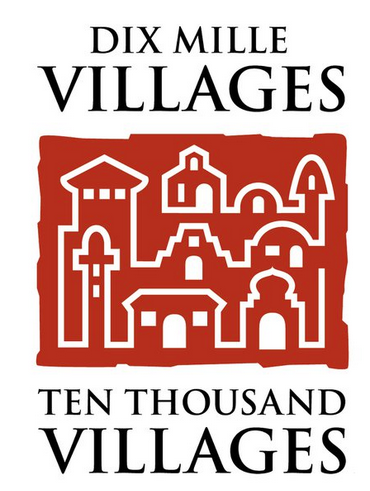 Ten Thousand Villages is a nonprofit Fair Trade Organization (FTO), the oldest and largest in North America. A non-governmental organization designed to benefit artisans, not maximize profits, Ten Thousand Villages markets products from handicraft and agricultural organizations based in low-income countries, providing consumers with products that have been fairly purchased from sustainable sources.
Ten Thousand Villages sells artisan-crafted personal accessories, home decor and gift items from around the globe and has one of the best collections of Christmas ornaments available anywhere. Each product has a story attached and every purchase makes a significant difference in the lives of those who made them.
This year, Ten Thousand Villages is featuring Gifts with Heart: "Give Back Gifts" like the "Opportunity to Grow Accessory Set" that fund educational opportunities for children in Kenya and professional development for artisans in Vietnam on top of the regular benefits of Fair Trade.
Website: www.tenthousandvillages.ca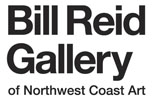 The Bill Reid Gallery of Northwest Coast Art is downtown Vancouver's public gallery named after the acclaimed Haida artist Bill Reid (1920 – 1998). The Gallery is home to the Simon Fraser University Bill Reid Collection and changing exhibitions of contemporary Aboriginal Art of the Northwest Coast.
Among highlights in the gallery's permanent exhibition are more than 40 pieces of Reid's exquisite gold and silver jewelry, several of Reid's works that appear on the Canadian $20 banknote, and a full-scale totem pole carved by James Hart of Haida Gwaii.
The Gallery Gift Shop supports contemporary Northwest Coast artists through the sale of their original works and prints, distinctive jewelry, accessories, books, cards and more.
Website: www.billreidgallery.ca
The Craft Council of BC
The Craft Council of BC is a charitable arts organization that advocates, promotes and supports the work of contemporary BC craft artists through exhibitions, education, special events and our social enterprise shops on Granville Island and at YVR.
Check out the Craft Council artists located in the second floor Mirror Room for professionally handmade treasures of glass, wood, metal, clay and fabric – it will be filled to the brim with one of a kind cards, Christmas ordainments, and unique gift ideas for you and yours.
Website: www.craftcouncilbc.ca

The Wilderness Committee is Canada's largest membership-based,
citizen-funded wilderness protection group. As a non-profit society for over
30 years we work to protect ecologically significant wilderness areas and
endangered wildlife. Along with our membership we raise additional funds
through the sale of our environmentally friendly calendars and cards, along
with BC First Nations sustainable products.
Website: www.wildernesscommittee.org
The Vancouver Ballet Society was formed in 1946 as a non-profit charitable organization to promote ballet and contemporary dance in British Columbia through education, encouragement and assistance. One of its main programs today is to raise funds for scholarships for young dancers. The scholarships are awarded at the end of Spring Seminar, a week-long intensive dance class workshop, held in March of each year.
The Society also produces a beautifully illustrated, glossy dance magazine called Dance International, holds Master dance classes taught by international teachers and maintains a dance library – with archives dating back to 1912 – which can be used by members of the public.
The Society has been the only "umbrella" dance organization in continuous operation in the province for over 60 years.
Browse our sales table for many items related to dance, such as Nutcrackers of varied sizes, wonderful Jewellery, CDs, unique porcelain Music Box Ballerinas, trendy small Purses, beautiful Degas Umbrellas and Bearington Bear Ballerinas. And just because they are so cute, we are including Christmas Bearington Bears as well. We also offer a large collection of dance-themed Christmas ornaments.
Website: www.vancouverballetsociety.ca
Grandmothers to Grandmothers Campaign
Members of Tikun Olam Gogos lovingly sew beautiful "Gogo bags" to raise funds for the The Stephen Lewis Foundation Grandmothers to Grandmothers Campaign. The Campaign began in March 2006, in response to the emerging crisis faced by African grandmothers as they struggled to care for millions of children orphaned by AIDS. Resources from the Grandmothers Campaign go to grassroots organizations that support African grandmothers with food, health care, school fees and school uniforms for their grandchildren, income-generating programmes, counselling, social support, essential shelter and other necessities
Website: www.grandmotherscampaign.org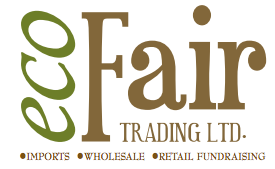 It is a sad and overwhelming fact that forty percent of the people on our planet—more than 2.5 billion—now live in poverty, struggling to survive on less than $2 a day. As strict fair traders, EcoFair Trading's goal is to help alleviate global poverty. We believe that through fair trade, not aid, that people and their communities can be transformed economically and socially, while maintaining self respect and dignity. We trade directly with 10 gifted artisan groups in 7 countries, producing over 100 handcrafted products fully finished in the home country. All of the groups we work with are members of the World Fair Trade Organization or the Fair Trade Federation, who undergo strict financial and social audits, and are then certified as 100% fair trade groups. In addition to being marginalized economically, fair trade producers are also socially marginalized in their home country. In addition, everything we sell meets our strict eco criteria—small footprint, big impact.
Prices are set by the producer groups to reflect a fair living wage for the artisans and includes a social premium that goes intosocio-economic programs in the community. When these gifted artisans are rewarded fairly for all of this value-added labour, real and lasting economic and social change happens in their communities. In Nepal, for example, one of the groups we trade with is New SADLE, who work with leprosy and polio sufferers who have been outcast by their families, due to the social stigma of their disease, and have become street beggars in Kathmandu. New SADLE runs free hospitals, where it can take up to 18 months to cure the patients, and then retrains them and employs them in craft making. Artisans receive free daycare and schooling to grade 12 for their children, as well as rent allowances. Sales of their crafts to fair traders around the world like EcoFair, pay for the whole operation, a great example of self-sufficient, sustainable socio-economic change that the fair trade system brings to a community. Another group we trade with, Sarvodaya in Sri Lanka, makes solid rubberwood two-sided puzzles and other wonderful toys. They are the largest non-profit group in Sri Lanka, providing healthcare, education and other programs in over 6000 villages. Again, it is the sale of their crafts through the fair trade system that supports the entire organization. In the Middle East, we trade with Sindyanna of Galilee, a group of Israeli and Palestinian women working together for peace and prosperity. We sell 6 varieties of their olive oil based soaps (great as shampoo bars). We call it Peace Soap!
These are just 3 examples of the 10 wonderful groups we trade directly with. We have beautiful Bolga baskets and shea butter from Ghana, handbags and salad servers from Kenya, candles from Guatemala completely made from the pit of a rainforest fruit, Farmer's Dream coffee from Costa Rica—over 100 gifts in all. Every gift has a wonderful story attached.
This holiday season, please consider those less fortunate in our world and consider supporting their cause, simply by purchasing one of their beautiful gifts.
Website: www.ecofair.ca
bookmark, The Library Store is operated by the Friends of the Vancouver Public Library. Friends of the VPL is an association of community members who value our library and demonstrate support through membership and volunteer participation. bookmark sources gifts and stationery to appeal to writers and reader of all ages. Finger puppets, Christmas books, bracelets with quotes, card cases, pens, journals and bookmarks are just some of the items you will find in our room, so come and take a look! All profits from bookmark go to support collections and special programming through yearly donations to the Library.
Maya Skills: Beaded Jewellery from the Highlands of Guatemala
Maya Skills supports Mayan women whose husbands, sons, and other family members were victims of the Guatemalan Civil War (1960-1996). The objective of this project is to improve their families' economic well being and build up their community. Using their artistic skills, they are making the finest beaded jewelry in Guatemala. 100% of the profits of this project goes directly back to the Maya Skills artists and project. Necklaces, bracelets, ornaments, earrings and small bags all beaded with extraordinary beauty and rich colours. Come to the Lett Solarium for a look into the art of the Highlands of Guatemala.
Reflections '13
We are Capilano's emerging talent and we've created a collection of scenic paintings that celebrate the fresh, new, modern spirit of our city. We as students manage the entire initiative from exhibiting our unique paintings, to the design, production, marketing and distribution of our art products.
Enterprising Women Making Art
Enterprising Women Making Art (EWMA) is a program of Atira Women's Resource Society, a community-based organization that supports all women, and their children, who are experiencing the impacts of violence/abuse.
EWMA is supporting women in the Vancouver's Downtown Eastside to work together and develop an alternative form of business or employment. We offer free space, free workshops and mentorship for all women artists and artisans who want to learn new skill to make and sell marketable artwork.
Come visit us at the EMWA table at Christmas at Hycroft! Come celebrate the wonderful artwork and our amazing artist! Check us out on Facebook for upcoming events: https://www.facebook.com/EWMAstore