All events for EARLY MORNING BREAKFAST CLUB
February 2021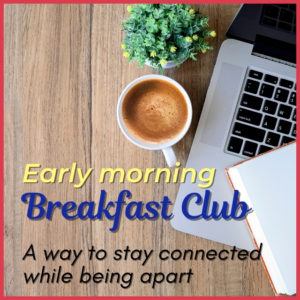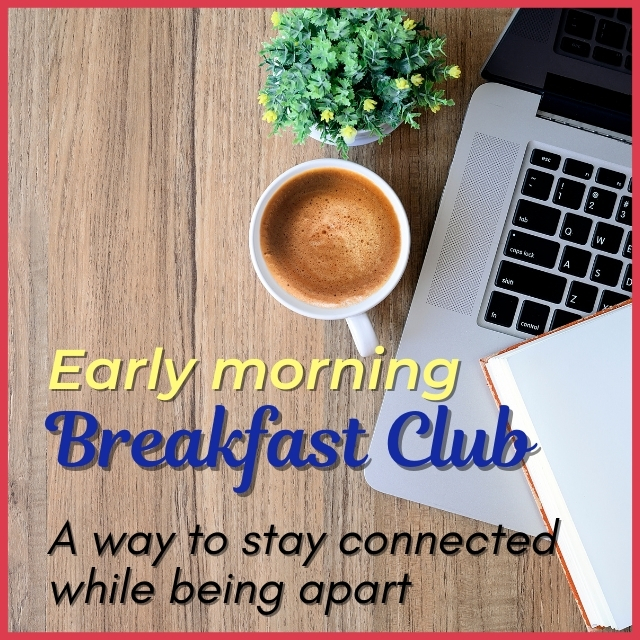 We started the early morning breakfast club for those who are working or have busy daytime schedules. It's been a nice way to meet other members in the last few weeks! We welcome all members to join our informal morning chats over coffee and breakfast Tuesday and Thursday mornings at 7:30 am on Zoom.
Hosts Danièle and Analise. All members are welcomed!
 
To join all Early Morning Breakfast Club meetings, please check our Thursday's e-blast.  
Membership Committee
Find out more »