Hycroft Gallery Opening
July 8, 2020

-

November 30, 2020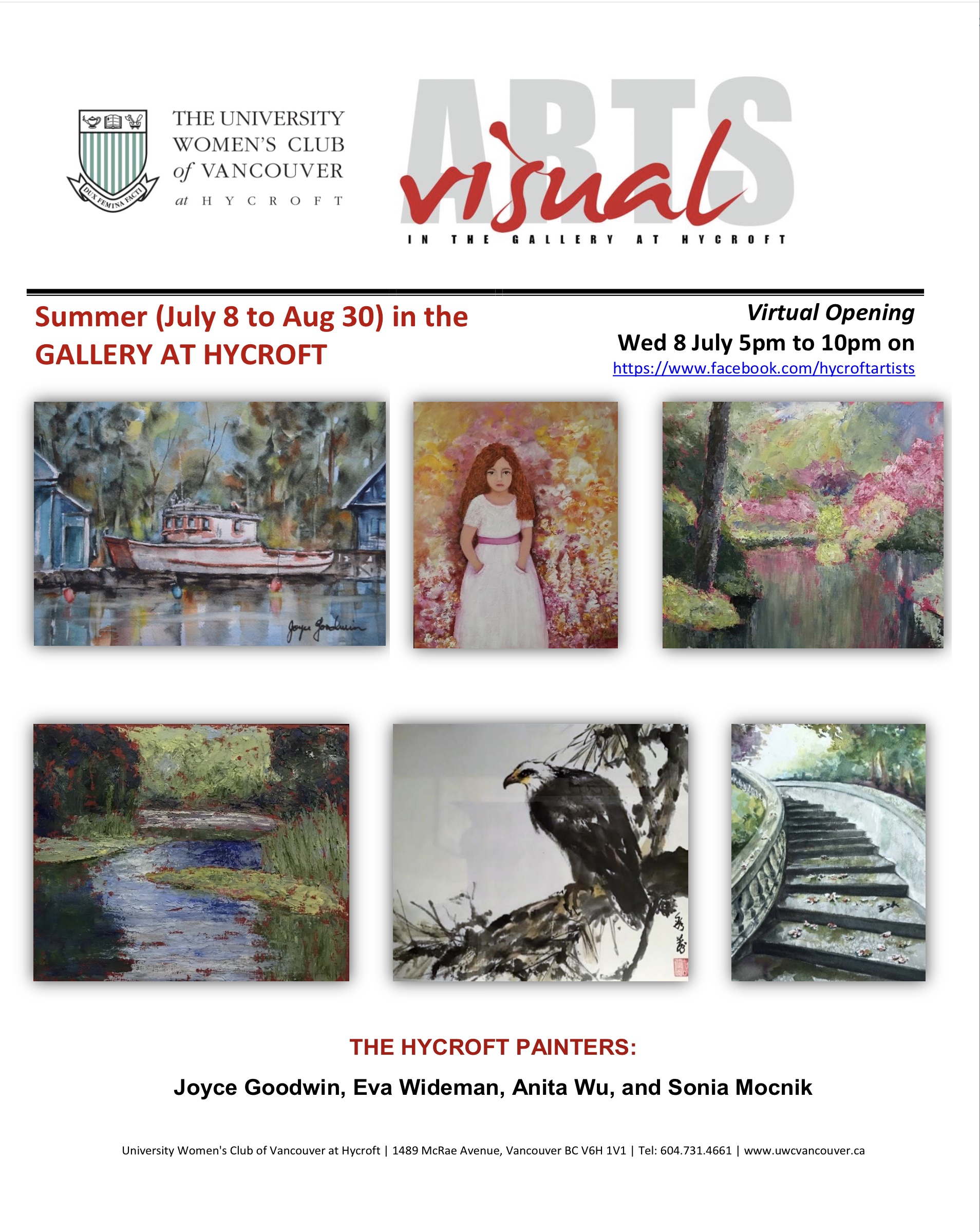 Members are cordially invited to the Hycroft Gallery to see art by our own Hycroft Painters. Anita Wu will be displaying Chinese style watercolours, Joyce Goodwin and Sonia Mocnik will be displaying watercolours, and Eva Wideman will be displaying acrylics.
To enjoy our virtual Art Gallery opening, please click HERE 
CALLING ALL ARTISTS! If you are a member who is an artist, you can submit an application to exhibit in the Hycroft Gallery. The application is online on the UWCV web site under Events>Visual Arts at Hycroft, or email visarts@uwcvancouver.ca for more information.
VisArt Committee