Monthly Sisterhood Spotlight
April 16 @ 6:00 pm

-

7:00 pm

|

Recurring Event

(See all)

An event every month that begins at 6:00 pm on day 16 of the month, repeating until June 16, 2021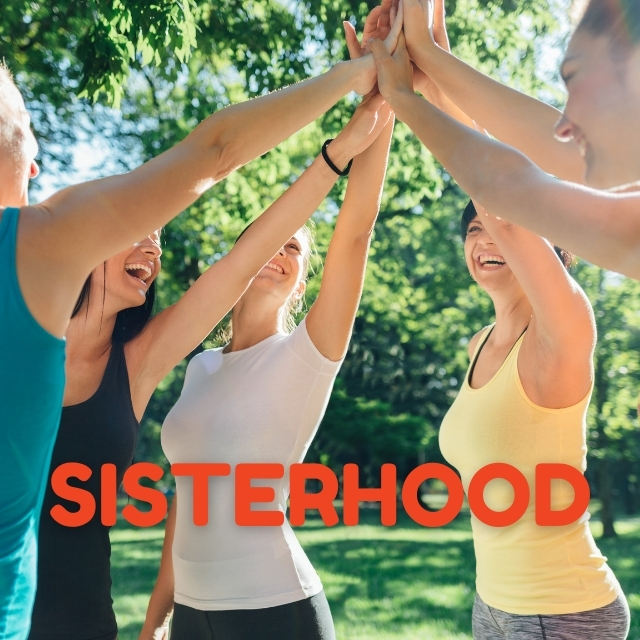 Time for another SS! We have 2 more millennial faces for you to get to know, followed by an open forum. This month falls on a Tuesday.
To remind you of what SS is all about – it's a nod to what our club was founded for! One of our FAVOURITE things to do in the millennial group is to lift each other up, and be inspired by the achievements and spirit of our members. So, in addition to weekly Sunday shares in our millennial Whatsapp group chat, we are going to have a monthly Sisterhood Spotlight (SS), always taking place on the 16th at 6pm so that we can get a variety of days for different schedules. It is a catch up over Zoom where 2 of our members are given the floor to tell us what they're passionate about, what their dreams are, any projects/initiatives they are currently working on, where they come from and how they got to where they are now, and anything else they want to share! Everyone is welcome to speak each month, with 2 speakers guaranteed. If you'd like to speak at next month's SS (or on any given month), please let us know and/or Rebecca will contact you. We want every member to feel supported, and it will be great to connect with each other on things we may not have been aware about, hopefully a few serendipitous moments! Our group is as much for support as it is for socialising, and we want to ensure there is a forum each month for everyone to get the most out of their membership.
Let the millennial mantra for 2021 be: Serendipity. Solidarity. Sisterhood 
March will shine the spotlight on new member Cailin Broere, and our newly appointed co-chair Natasha Wainwright!
Jessica Di Loreto:
At 15 Jessica developed a cluster of symptoms that were interfering with her health and well-being. This included rapid weight gain, cystic acne, hair loss, insomnia, no periods and hirsutism. After numerous doctor's appointments and 7 years later, she was diagnosed with PCOS. She began seeking alternative medicine therapies such as Chinese Doctors, Homeopaths, Naturopaths, Dieticians, and Nutritionists when doctors could only suggest going on birth control to manage her hormones. In 2017 after gaining knowledge and independent research, Jessica decided to go off the pill and try and manage her PCOS naturally. 
Jessica discovered that she couldn't find any user-friendly information or videos out there for women with PCOS, especially on Youtube. That's when "Jessica Diana" was created. She wanted a safe space for women to chat about PCOS, hormones, health, fitness and nutrition, and explore together the many ways in which PCOS has affected their lives. Jessica hopes to spread PCOS awareness and be a leader in the PCOS community. 
Danielle Hicks:
Having a unique commerce education in Finance and Human Resources, Danielle understands the interplay between data and how to explain the findings in a simple to understand manner. She has worked with executives to merge multiple business units into one. Danielle strives to understand a team, its dynamics and their challenges. Then works to create solutions to achieve their strategic goals. 
On a personal level, Danielle volunteers her time and raises funds for local charities, specifically children and cancer-focused organizations. In 2017, she declared my goal of raising $50,000 for the BC Cancer Foundation before she turns 40. As of May 2020 (3.5 years later), she has reached one-fifth of her goal
RSVP by Monday, April 12 with Keegan Dohm at keeganmdohm@gmail.com or Natasha Wainwright at nwainwright@gmail.com