A Night of Radical Generosity With SheEO – TICKETS NOW SOLD OUT
October 16, 2018 @ 5:00 pm
$20

Who's Attending
42 people are attending A Night of Radical Generosity With SheEO – TICKETS NOW SOLD OUT
Tickets are not available as this event has passed.
Join The University Women's Club Vancouver and SheEO for an evening of Radical Generosity at Hycroft! In honour of Radical Generosity Week, the UWCV is hosting an evening with SheEO to celebrate local female entrepreneurs and inspire women within the community to activate and help transform the way we support women-led Ventures. At this event, you'll have the opportunity to:
Meet Vicki Saunders, Founder of SheEO
Learn about local SheEO Ventures Abeego, Lunapads, Satya Organic Skincare, and Nada, and their paradigm-shifting businesses
Join the movement to activate and fund SheEO ventures
Connect with women in your community supporting and running women-led organizations
Program
5-6 pm  Exploring SheEO Venture displays and mingling
6-7 pm  Speaking program
7-8 pm  Exploring SheEO Venture displays and mingling
Tickets
EVENT IS NOW SOLD OUT

About SheEO
SheEO is a global community of women radically transforming how we finance, support and celebrate women-led Ventures creating a better world. The model brings together 1000 women (called Activators) in each cohort, who contribute $1100 each as an Act of Radical Generosity. The money is pooled and loaned out at 0% interest to 10 women-led Ventures selected by the Activators. The loans are paid back over 5 years and then loaned out again, creating a perpetual fund which we will pass on to our daughters and granddaughters. www.SheEO.world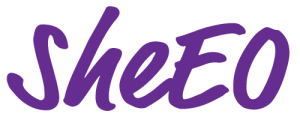 About UWCV
The University Women's Club of Vancouver promotes education and opportunities for women. Founded in 1907, the UWCV is one of Canada's oldest women's organizations that gives women access to a diverse community of like-minded individuals in an unparalleled environment.