Tour of Vancouver Art Gallery exhibit Uninvited: Canadian Women Artists in the Modern Moment
November 23, 2022 @ 1:30 pm

-

2:30 pm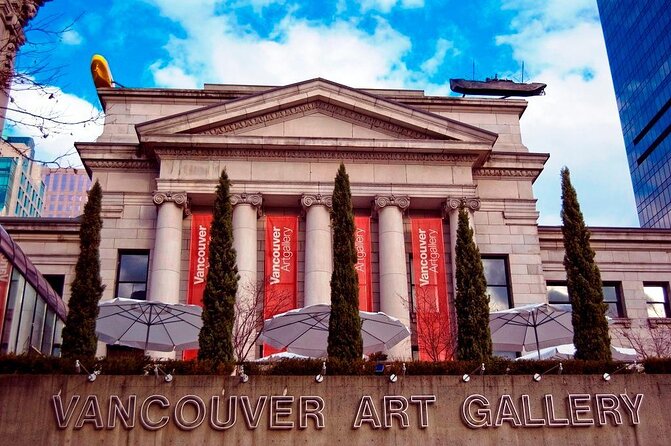 Members & Guests Welcome
Do you love the Art Gallery, but sometimes feel you need a little more information about the exhibits to truly appreciate them?  If so, the Education Committee is inviting you to join us for a private guided tour of the exhibit Uninvited:  Canadian Women Artists in the Modern Moment.
Join us at the Vancouver Art Gallery for a tour of this major exhibition, which includes more than 200 works of art by a generation of extraordinary painters, photographers, weavers, bead workers and sculptors. Focusing on the period from 1920 to 1940 and organized by the McMichael Canadian Art Collection, we will see the work of women from all parts of our nation as they respond to a period of dramatic and sometimes traumatic change.  While settler women artists in this group did create landscape paintings — similar to their male counterparts like the Group of Seven—they were also interested in the human experience and psychology, industrialization, urbanization, indigenous culture and displacement and the immigrant experience. They often captured the dramatic changes of their era, such as shifting female roles and freedoms. (from Vancouver Art Gallery Teacher's Guide for School Programs found at https://contentadmin.vanartgallery.bc.ca/wp-content/uploads/2022/10/vag-study-guide-uninvited.pdf
Details of Tour: Maximum of 15 people
12:00 noon Meet at the 1931 Gallery Bistro, 750 Hornby Street, Vancouver, for lunch (a la carte from the regular menu, individual bills). This is optional.
1:30 pm-2:30 pm One-hour tour of the exhibit with Verna Gene, VAG Volunteer Docent.
Tour is free, but a $12 donation to VAG is appreciated.
Cost: Admission is $29 if you are not a member (or $25 if we have 10 or more participants).
Please email office@uwcvancouver.ca if you would like to participate in this event, whether or not you are a Vancouver Art Gallery member and if you will join us for lunch. 
Education Committee