2nd Floor Unique Boutiques
During Christmas at Hycroft 2015 our 2nd floor rooms were painstakingly converted into wonderfully merchandised Pop-Up Shops. Guests found loads of great ideas for Christmas entertaining, great hostess gifts and an assortment of unique gifts for those extra special people on their gift-giving lists.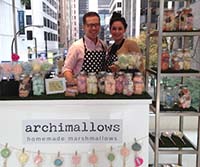 Archimallows  – Homemade Marshmallows! – I don't think we have to say more than that! But seriously, let candy man Kyle Archibald share with you his passion for these delicious, puffy little sweet morsels in a huge variety of flavours. Archimallow's has amazing pairing recipes that give S'mores a run for their money. Torch a lemon Archimallow and add a graham cracker cookie and you've got an instant lemon meringue pie – oh so good! (Located in the FARRIS ROOM originally used as Mrs. Blaunche McRae's bedroom).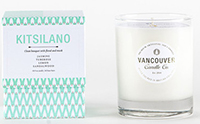 Vancouver Candle Company –   Handmade candles using traditional methods, with only the finest local, ethically-sourced materials, premium soy wax blends, perfume-grade fragrance oils and 100% cotton wicks.  Free of potentially harmful additives, perhaps that's why these candles burn clean and provide a rich, long-lasting fragrance that gently fills the room. Or perhaps it's the love that owner Nick puts into each and every candle he makes. Also located in the FARRIS ROOM)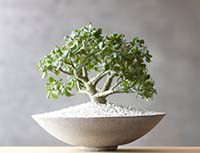 Kermodi  – These are the coolest looking plants in mod containers with easy-to-look-after jades, succulents and curly ficus giving you form and structure in pieces sure to enhance your décor as  "living art". (Also located in the FARRIS ROOM)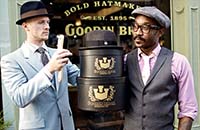 Goorin Bros.– Men's and ladies hats, fascinators, ties and accessories. There was a time when neighborhood hat shops existed in just about every community in N. America, and friendly and knowledgeable Shopkeepers assisted regular customers and created a gathering place similar to a local tavern or barber shop.
Goorin Bros. is bringing back the neighborhood hat shop. Come on in. (Located in the FEDERATION ROOM – a beautiful room originally used by one of the McRae sisters)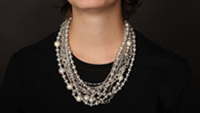 It's About Pearls A favourite of Christmas at Hycroft visitors' year after year, featuring authentic freshwater pearls and semi-precious stones from Nicky de la Roche's beautiful designs. (Located in the BOARD ROOM, originally used as a bedroom for one of the McRae sisters).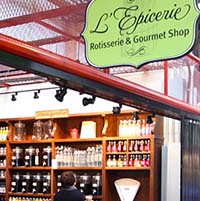 L Epicerie Gourmet Shop A wonderful specialty food business offering high quality products and the very best in prepared foods created exclusively from the finest ingredients available. (Located in the EDWARDIAN ROOM – the first room at the top of the landing, AKA 'The Power Room', used as Mrs. McRae's office to meet with staff, design menus and coordinate over-the-top, legendary parties).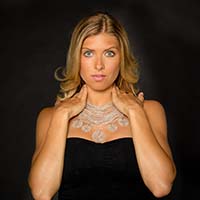 Lotusland Imports  – Exquisite jewellery designed by students in Milan's prestigious Istituto Europe di Design and crafted in Kilimanjaro by Maasai women artisans, a stunning cultural fusion of chic Italian design and rich Maasai beading – preserving indigenous culture, empowering women through innovative design and saving trees by replacing deforestation with artisanship. (Located in the HERITAGE ROOM).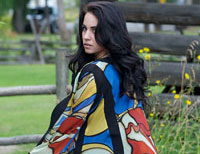 Genesis Fashion Design  – Award winning designer Sheila Keighron presents — a collection of classically designed women's clothing, inspired by the artwork of Canada's internationally celebrated Native artist, Daphne Odjig. Genesis Fashion Design utilizes the finest Italian wools, cashmere and soft silks sourced from around the world. Proudly manufactured in Canada. (Located in the MIRROR ROOM, originally used as Mrs. McRae's dressing room).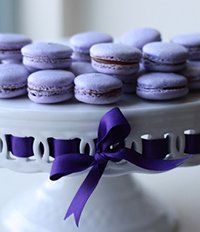 J'adore les Macarons – After living her dream of being enrolled at the prestigious Le Cordon Bleu in Paris, Connie successfully graduated with the Diplôme de Pâtisserie and shares her talent with us through delicious and beautifully packaged French Macarons. As well she offers a variety of unique gift items. (Located in the FEDERATION SOLARIUM – a lovely little room the McRae Sister's used to enjoy afternoon tea while viewing the magnificent Rose Garden below).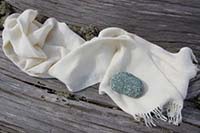 Etofil – Hand loomed, hand weaved textiles by women Artisans of the world, designed in Vancouver. (Located in the GENERAL'S BATHROOM – this room is amazing! A trip to Hycroft without visiting the awesome shower in the General's Bathroom is a wasted trip. Seriously, you must see this. And keep in mind, it was built in 1912!).
A Loving Spoonful –   Candy Pizza anyone? Choose from a Supreme, Sour Sampler or Wacky Worm.
Can't decide? Buy all 3 for one great price. We are your one stop shop with a variety of sweets, treats and unique candy creations that are guaranteed to delight. Proceeds from the candy shop benefit charity.(Located in the LETT ROOM SOLARIUM)

Hycroft Super Silent Auction allowed guests to bid on an array items. Winners have been notified.
Many thanks to our silent auction contributors:
– Air Canada
– Angel Hands Massage Therapy
– Arts Club Theatre Company
– Bard on the Beach
– Bombay & Co.
– Capilano Suspension Bridge
– Carling Wong-Renger 
– Coast Hotel                 
– Crystal-Lodge 
– Eva Wideman
– It's About Pearls
– Jack MacNeill
– Laura Clark
– Nestle' Canada 
– Nesters Market
– Peter Tregale
– Red Ruby Hair Studio
– Rim Rock Cafe
– Russell Food Equipment Ltd.
– Sonia Mocnik
– Sparkling Hill Resort
– Save On Foods 
– Safeway
– Yen Brothers