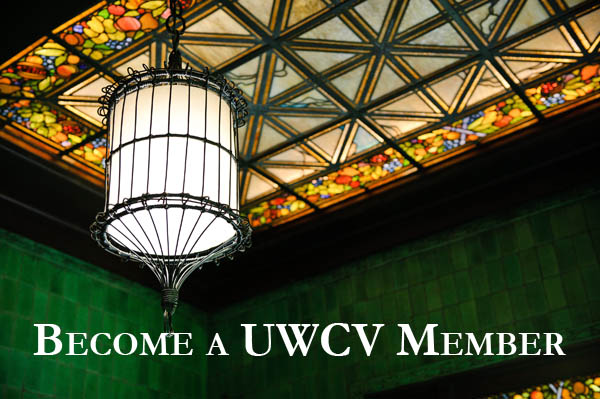 Buy a raffle ticket to support the Canadian Federation of University Women's 100th Anniversary Scholarship Project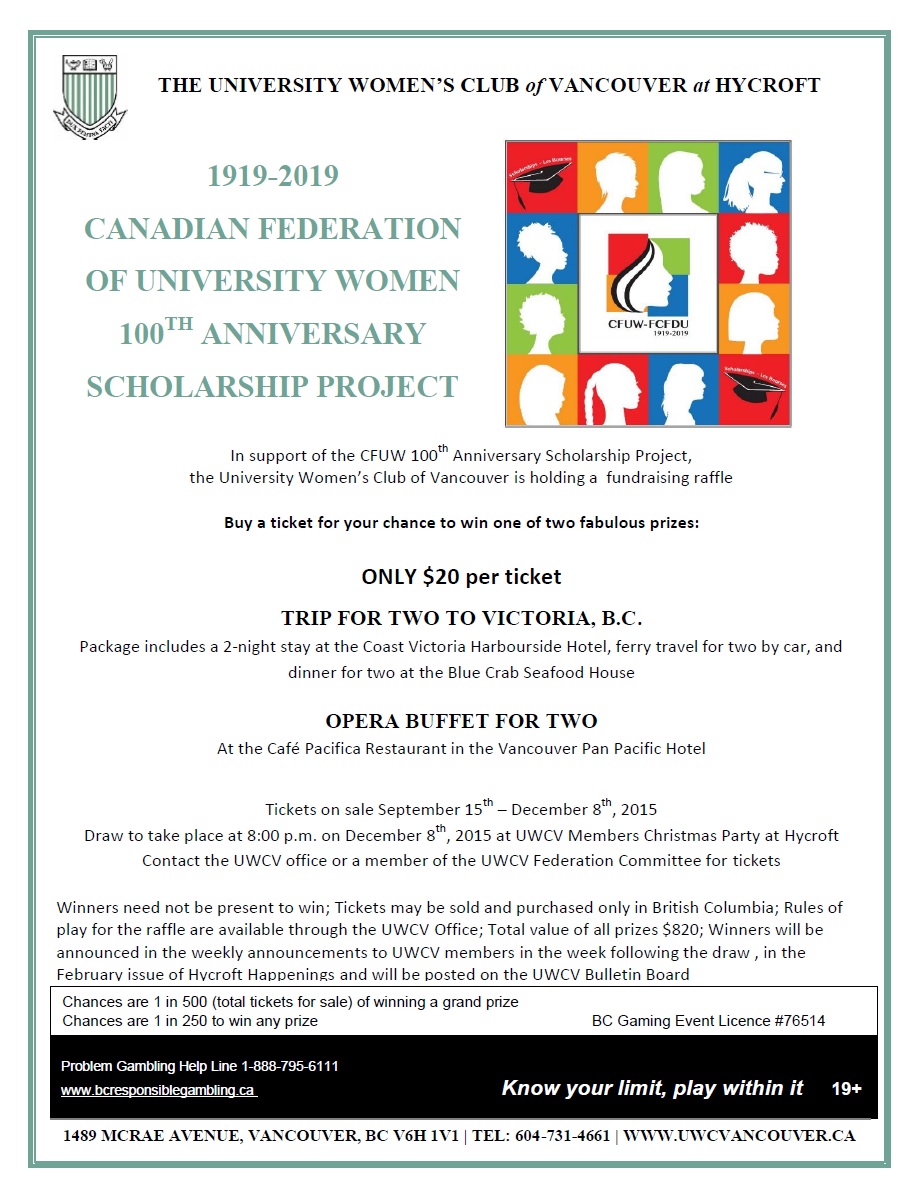 Members are women who promote
education and opportunities for women,
and enjoy sharing ideas, interests, and
fun at our clubhouse, Hycroft.
H

ycroft
,
o
ur heritage Edwardian clubhouse in Old Shaughnessy, was purchased in 1962. Members enjoy use of the house and gardens as a home away from home, meeting or work space, and venue for our many events and social gatherings. Hycroft provides a gracious and welcoming ambience and delightful hospitality services for members and their guests.  
Discover and attend
the many public
events that are hosted at Hycroft throughout the year like our Jazz at the Club concerts, holiday brunches, spring fashion show, summer BBQ's, and traditional Christmas at Hycroft fundraiser
.
Rentals and hospitality services 
are available at
competitive rates for those seeking an unparalleled setting for meetings, events, conferences, receptions, parties, weddings, and other special occasions.



Regretfully, due to the nature of our heritage property, wheelchair access is available currently to the Main Level only. It is our plan to have accessibility for all to the Ballroom Level early in 2016.