Welcome to the University Women's Club
of Vancouver at Hycroft
LIMITED TIME OFFER: VISIT MEMBERSHIP PAGE
The University Women's Club of Vancouver, founded in 1907, has a proud history of promoting education, rights and opportunities for women as well as in fostering fellowship among members sharing ideas, interests, and fun.
Membership is open to women graduates from accredited universities and to non-graduates who support the purpose and share the values of our Club. Our membership of about 400 currently includes graduates of more than 110 universities worldwide.
UWCV is a member club of the Canadian Federation of University Women (cfuw.org), an equality-seeking, advocacy organisation that works to advance the human rights of women and girls. In turn, by CFUW membership we are affiliated with the International Federation of University Women.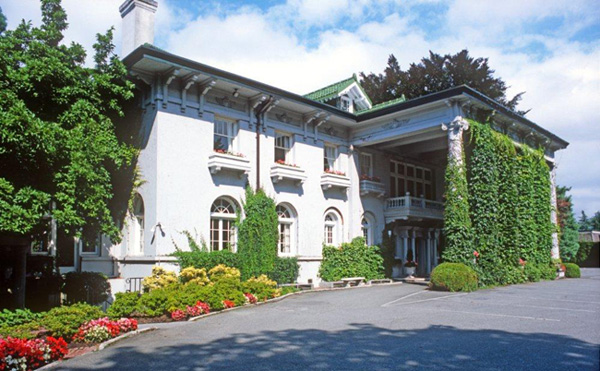 Hycroft, our heritage Edwardian clubhouse, was built 1909 - 1911 by A. D. McRae, and purchased in 1962 by forward thinking members of the UWCV and is our members' home away from home in Old Shaughnessy. From meetings to social gatherings, Hycroft provides gracious and welcoming space. Hycroft Heritage Preservation Foundation was established in 1991 to fund and facilitate ongoing stewardship.
Hycroft is open to the public for many interesting and varied events throughout the year as well as for our annual fundraiser, Christmas at Hycroft.
Rentals are available at competitive rates for those seeking a unique setting for meetings, events, conferences, retreats, receptions, parties, weddings, and other special occasions.
Click here to watch the special Vancouver Courier Special on Hycroft
UWCV

Blog
A Tour of Hycroft by the Vancouver Courier
As part of the Courier's Vancouver Special Neighbourhood series, we pay a visit to Hycroft in the tony enclave of Shaughnessy. The Edwardian mansion was a hot spot for Vancouver's upper crust in the 1920s and '30s, a veterans hospital in the 1940s and '50s, and has been home to the University Women's Club since 1962.
Weather Blues
Living in Vancouver there is always lots of discussion about the weather. Hot enough for you? Cold enough for you? Wet enough for you? There are people who are depressed by our long dark winters with rain. Excuse me? You prefer highs of – 10? Move east.
Singing
"Singing involves virtually every muscle group, vibrating the whole system like a tonic massage. It increases lung capacity, improves posture, clears the sinuses and boosts mental alertness by increasing the amount of oxygen in the blood. And for good measure it exercises the facial muscles – helping to maintain youthful good looks."