Events Search and Views Navigation
September 2019
October 2019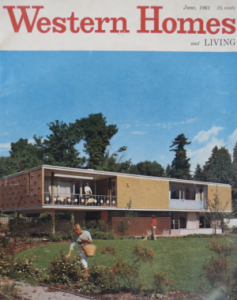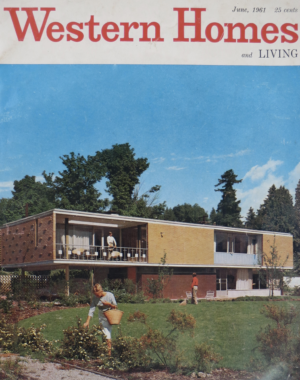 Just what is it that makes the modern house so different, so appealing?
In August of 1950, the inaugural issue of Western Homes and Living was published. In it publisher Howard Mitchell wrote, "Here is the long-awaited quality magazine of the home, the first fully illustrated, smooth paper, consumer magazine in British Columbia." The magazine fashioned itself after the American Sunset Magazine, featuring illustrated stories on houses and articles on 'West Coast living'. Articles that profiled the owners and architects were common, along with many that featured homes designed by architects for their families. Visually arresting photographs by artists such as Graham Warrington, Selwyn Pullan and, later John Fulker, were among the best produced anywhere during that time. This combination made the idea of modern living accessible to a growing middle-class. Join Author and Curator Greg Bellerby to explore the magazine between 1950 and 1966 when it was a champion of modern residential architecture and instrumental in establishing West Coast regional style. You'll learn how the articles praised the virtues of modern design and how it enhanced family life and contemporary living as the magazine attempted to answer what makes a Modern house so appealing.
Photo:  Western Homes & Living magazine
To learn more, please visit the Vancouver Heritage Foundation website.
TICKETS
UWCV Members $10
Guests $15
Non-members $16
Tickets will be sold at the door (cash only). 
Please register with the office by Friday, September 27th.
Find out more »
+ Export Events