Welcome to the University Women's Club
of Vancouver at Hycroft
The University Women's Club of Vancouver, founded in 1907, has a proud history of promoting education, rights and opportunities for women as well as being a Club for women who enjoy the use of Hycroft as a gracious home away from home in which to spend time, share ideas, interests, hospitality and fun.
Membership is open to women who support the purposes of our Club, and is no longer limited to university graduates. Our membership of over 385 currently includes graduates of more than 110 universities worldwide and women who have pursued other experiences.
UWCV is a member club of the Canadian Federation of University Women (cfuw.org), an equality-seeking, advocacy organisation that works to advance the human rights of women and girls. In turn, by CFUW membership we are affiliated with the International Federation of University Women.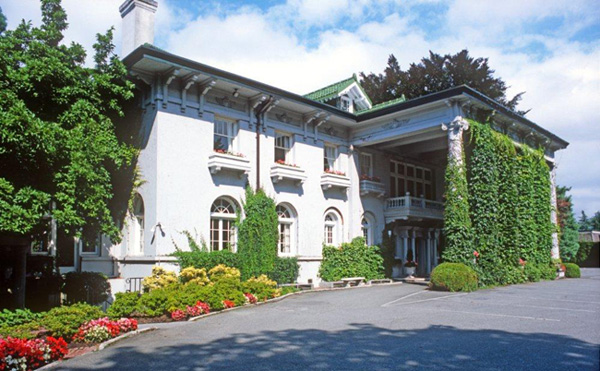 Hycroft, our heritage Edwardian clubhouse, built 1909 - 1911 by A. D. McRae, was purchased in 1962 by forward thinking members of the UWCV for its Clubhouse in Old Shaughnessy. From a place to drop in to enjoy some quiet time or to entertain your guests, to social gatherings and meetings, Hycroft provides gracious and welcoming space paired with gracious hospitality services.

Hycroft is open to the public for many interesting and varied events throughout the year including our annual fundraiser, Christmas at Hycroft.
Rentals of Hycroft and Hycroft Hospitality Services are available at competitive rates for those seeking a unique setting for meetings, events, conferences, retreats, receptions, parties, weddings, and other special occasions.