Hycroft Gallery Open
December 5, 2018 @ 8:00 pm
Event Navigation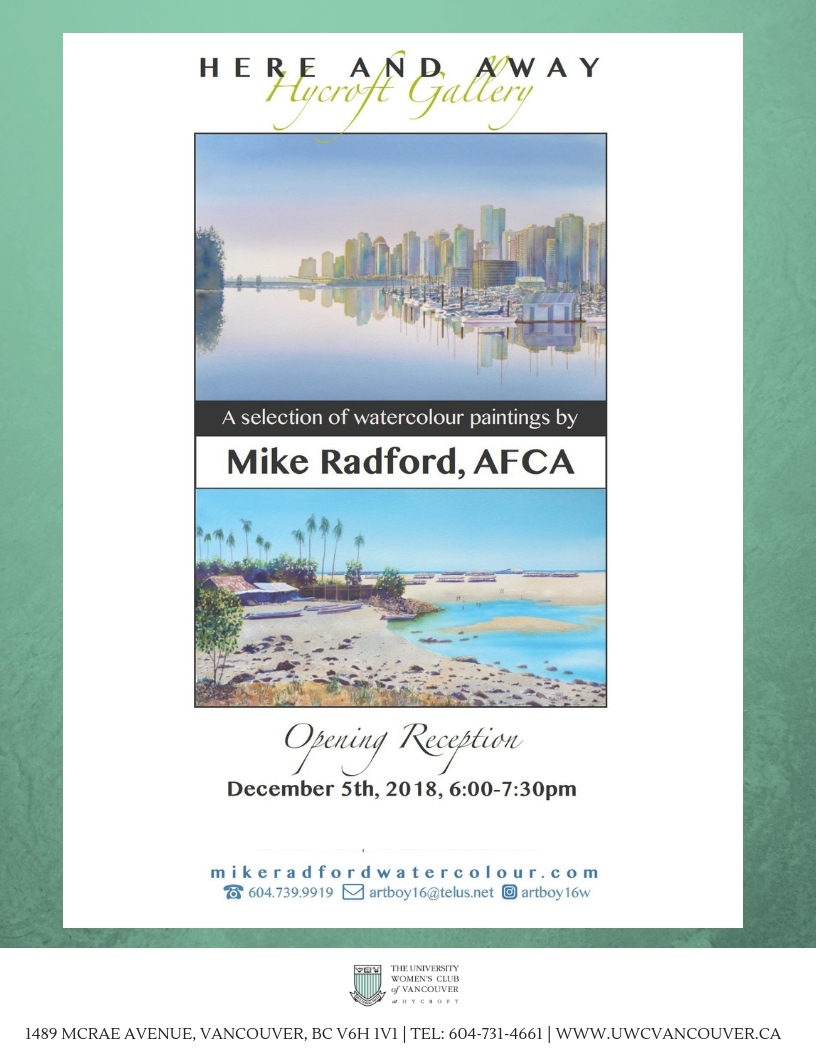 Michael Radford, a watercolour painter whose work has been widely recognized for its distinctive style and subject matter, influenced by the many locations he has chosen to paint in, including Mexico, Cuba, India as well as his native British Columbia.
Please come by Dec 5, 6:00-7:30 pm for his Gallery opening.
Refreshments will be offered.